Purchasing a home is one of life's most important milestones. Allowing you to ditch the instability of renting, buying a home puts you in control over your lifestyle and living situation. But, with purchasing a home comes a wide range of legal requirements and obligations that you'll need professional help with. That's where a conveyancer comes in.
What Does a Conveyancer Do?
Key to securing your very own property, conveyancing is a critical part of your home-buying experience. Taking care of everything from contracts to final settlement, your conveyancer protects your rights by ensuring that everything is legal and compliant throughout the process.
Whether you're preparing for a family or downsizing after the kids have left, buying a home requires careful consideration and preparation. By working with an experienced conveyancer, you can purchase a home with confidence and clarity.
The Conveyancing Process
The Conveyancing process begins right after you make an offer for purchase. Once you've chosen the home of your dreams and made an offer, you should begin conversations with your conveyancer about the details and information required to complete the conveyance.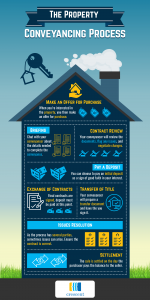 If your purchase offer is accepted, your conveyancer will review your contract, flag any issues and negotiate changes as required. You can also choose to pay a deposit on the home as a show of good faith or wait until the exchange of contracts. Once contracts have been completed and exchanged, your conveyancer will prepare a transfer document to transfer the title of the property over to you.
Throughout the process and up until settlement, your conveyancer will provide advice and issue resolution services to ensure a smooth process. Once the property has settled and you've paid the balance to the seller, it's all yours. 
Contact Crescent Conveyancers today to get started!