Investing in commercial property is not quite the same as buying a residential property. It is far more complex, and there is an enormous range of factors to consider. However, with the right amount of research and professional guidance, buying commercial property can be enormously beneficial. In this post, we will discuss what you need to know about commercial property investment, which needs to begin even before you start looking at potential property sites.
The Current Commercial Property Market
When we talk about the commercial property sector, it generally incorporates offices, industrial, retail, hotels, rural and agribusiness, healthcare and retirement living, as well as other specialty properties.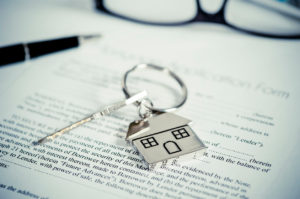 At present, the commercial property market in Perth is performing favourably. According to property expert at the Property Council of Australia, office leasing in our city is recovering well thanks to rising iron ore prices and increased demand for locally-produced lithium-ion. Foreign investors from the UK, Singapore and China are also displaying an active interest in our CBD office towers. There is an upswing in the rental market too, with tenants on the move again and businesses expanding, suggesting job growth.
Goods and Services Tax in Commercial Properties and Settlements
When investing in commercial property, it's important that you discuss the GST implications with your accountant or financial advisor first register for GST. In the case of selling property, an investor will need to pay GST on the sale of a building, and this should be incorporated into the sale price.
If you are buying property, you can claim the amount of GST you paid on the sale but be mindful that this can often take weeks or even months for you to be reimbursed. In order to claim, you will need to be registered, provide a tax invoice, and the property you purchase must be an ongoing business. Moving forward, if the turnover of your tenant's lease is less than $75K, then GST may not have to be paid at all, however, there are conditions to this.
Finding A Good Commercial Conveyancer
Essentially, a conveyancer is someone who will act on your behalf during the transfer of sale, settlement and subsequent ownership of a property. Amongst other things, a conveyancer will review your contract of sale, liaise with parties on the other side of the sale and ensure you are organised to meet critical deadlines. If you are purchasing commercial property, it can be a particularly complex process, especially if you are looking to diversify and invest in a variety of sectors, such as offices, warehouses and hotels. Hiring a conveyancer that has experience in commercial settlements in the Perth real estate market is critical to a smooth transaction.
The commercial settlement process can be a complex one. Crescent Conveyancers have years of experience in commercial settlements, so talk to one of the friendly team today on 9791 1577
.